358 security perimeter fence is also called anti climb fence, anti cut fence, high security fence, 358 prison fence and military fence.
358 Security Perimeter Fence Advantages:
HUXING WIRE MESH 358 security fence could protect you more safety.With the small mesh aperture being effectively finger proof. 358 Security fence is extremely difficult to penetrate and climb and extremely difficult to attack using conventional hand tools.It is also very difficult and time consuming to attempt to pass from the protected area through the fencing.

Features:
ANTI-CLIMB:More small openings,no toe or finger holds.
ANTI-CUT: robust wire and welded joints make cutting very difficult.
BETTER VISIBILITY:flat,two-dimensional profile,easier to see through than chain link.

Size and Specification of 358 Security Perimeter Fence:
'358' comes from its measurements 3" x 0.5" x 8 gauge which equates to approx. 76.2mm x 12.7mm x 4.0mm in metric.
Mesh Pattern: 76.2mm (3") x 12.7mm (0.5")
Materials: 4.0mm high quality steel wire assures strength and rigidity.
Fence Height: 1200mm to 2500mm,Fence Width:2000mm to 3000mm.
Hot galvanized or galvanized and polyester powder coated surface finishng is available in a variety of colors.It is the best protection against rust and corrosion, it is also environmentally friendlier than other technologies.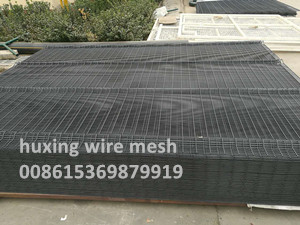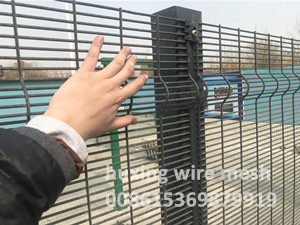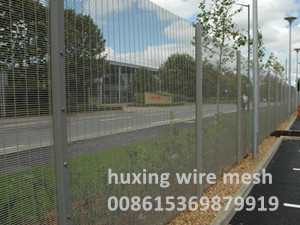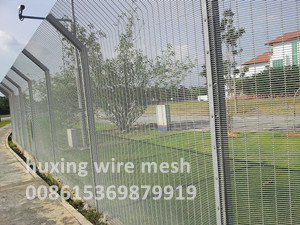 358 security fence panel can be installed with a vertical or horizontal mesh alignment.
Of course,we could produce custom-made security fence not only 358 security fence also 3510 perimeter fence.