High Security 868 Green Twin Wire Fence
Item No.: HXTWF01
868,656 twin wire fence
Twin horizontal 8 wires welded to one vertical 6 wire
or twin horizontal 6 wires welded to one vertical 5 wire
Aperture mesh: 50 x 200mm
Surface Finishing: Galvanised and PVC Powder Coated
The robust and strong security double
INQUIRY
Description
As a professional high security twin wire fence manufacture. Huxing Wire Mesh with several years' production experience ensure the competitive price and fence quality assurance.

Application:
Twin wire fence named double wire fence, is a robust form of fencing with strong security and widdely used in around schools, colleges, playground court, sport application, road and commercial properties.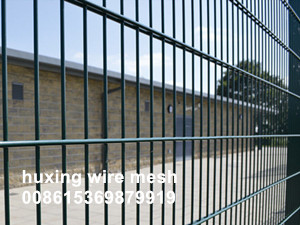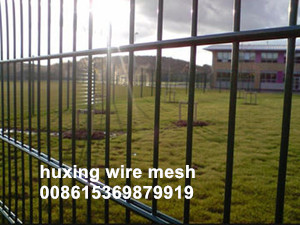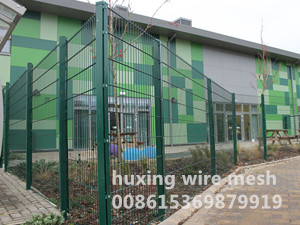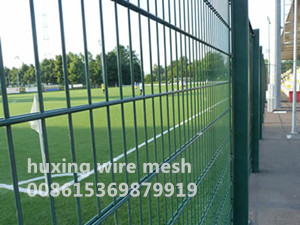 Size and Specification:
It is often called 868 or 656 weld mesh, twin 8mm or 6mm horizontal wires welded to one 6mm or 5mm vertical wire. Two horizontal wire and one vertical wire form a 200*50mm or 50 * 150mm aperture mesh. Heights includes 1m, 2m and 2.4m and by combining panels a range of fence heights can be achieved up to at least 4m.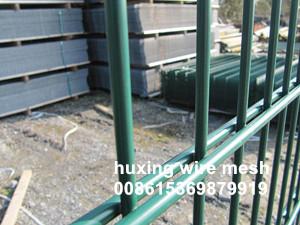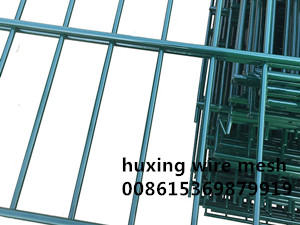 Posts are manufactured from different specifications of steel tube to suit the fence height.
Post Specifications: Square steel tube: 60x60mm, 60x80mm, 80x80mm
Fixings to attach the twin panels to the posts are made from steel backed by anti-rattle rubber pads and fixed to the posts by stainless steel tamper-proof security bolts.

Two kinds of different fixings clamps between the twin wire fence and posts: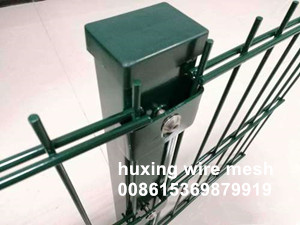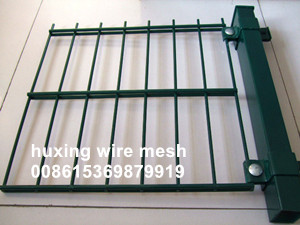 Surface Finishing:
The finish of weld mesh twin wire fencing and the posts are galvanised and polyester coated in Green RAL6005 or any one of a wide range of standard RAL series colours.