358 security mesh fence is also called anti climb 358 fence, 358 high security fence, 358 mesh fence and 358 prison fence.

358 Security Mesh Fence Features:
358 security mesh fence protects you more safety. With the small mesh opening, 358 mesh is extremely difficult to penetrate and climb and extremely difficult to attack using conventional hand tools. It is also difficult and time consuming to attempt to pass through the protected area.
358 Security Mesh Fence Size:
'358' comes from its measurements 3" x 0.5" x 8 gauge which equates to 76.2mm x 12.7mm x 4.0mm in metric.
Mesh Opening: 76.2mm (3") x 12.7mm (0.5")
Wire Diameter: 4.0mm high quality steel wire.
Fence Height:1200mm to 2500mm, Fence Width:2000mm to 3000mm.

Hot dipped galvanized and polyester powder coated surface finishing are available in a variety of colors. The best protection against rust and corrosion.
358 Security Mesh Fence Pictures

---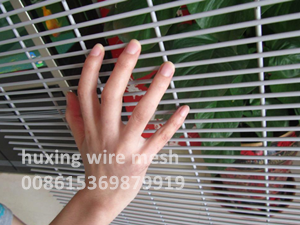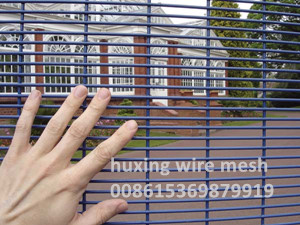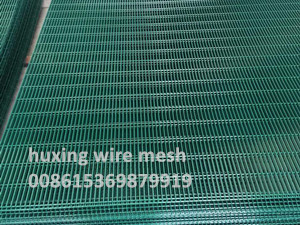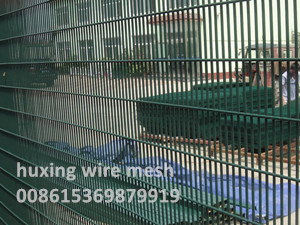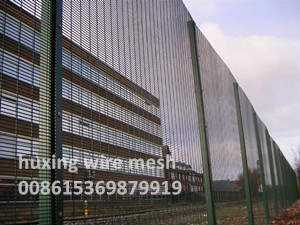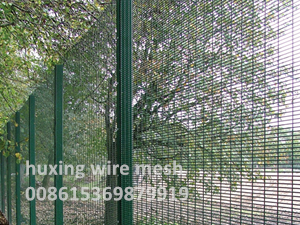 Similar to 358 Mesh Fence, Another is called 3510 Mesh Fence. Will be glad to get your reply feedback.