Serrated Carbon Steel Grating Non-Slip Steel Bar Grating is welding with serrated steel bearing bars and cross steel twisted bars. These are produced using high quality carbon steel materials which exhibit good hardness, ductility and tensile strength. It is extremely strong, durable and corrosion resistant. Based on where the grating will be used and its load bearing requirements, it is available in a range of spacing, thicknesses and heights.
[Serrated Carbon Steel Grating: Serrated Steel Bearing Bars]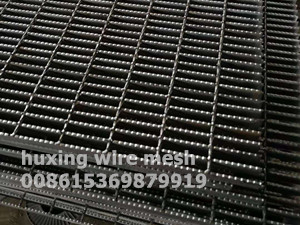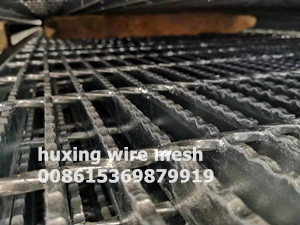 ---
[Serrated Carbon Steel Grating: Common Specifications]
Material: high quality carbon steel bars, twisted bars.
Serrated Steel Bearing Bar size: 25x3mm, 25x4mm, 25x5mm, 30x4mm, 30x5mm, 35x5mm, 40x4mm, 40x5mm, 50x5mm.
Serrated Steel Bearing Bar Pitch: 20mm, 25mm, 30mm, 35mm, 40mm, 50mm
Twisted Cross Steel Bar: 6mm, 8mm
Cross Bar Pitch: 30mm, 38mm, 40mm, 50mm, 100mm
Surface Finishing: Hot dipped galvanized (smooth surface and good quality), Galvanized.
[Serrated Carbon Steel Grating: Applications]
Serrated carbon steel bar gratings is the most widely used non-slip steel bar grating, available for flooring sidewalk, all kinds of ditch cover, stair tread.
---
[Welded Serrated Carbon Steel Grating Non-Slip Steel Bar Grating: Production]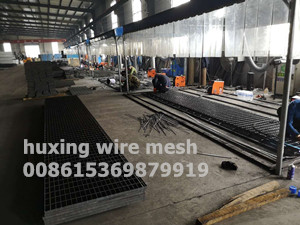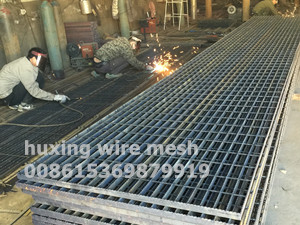 ---
[Welded Serrated Carbon Steel Grating Non-Slip Steel Bar Grating (900x5800): Hot Dipped Galvanized]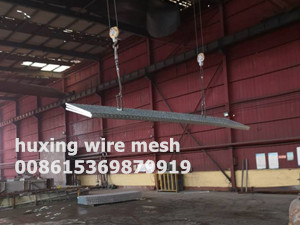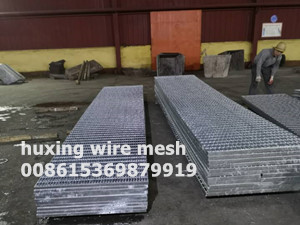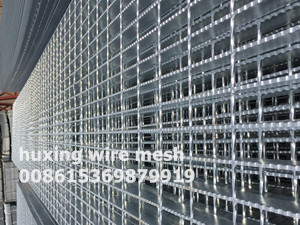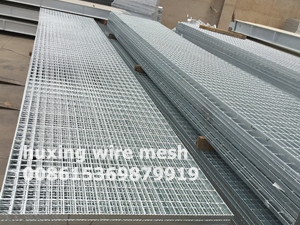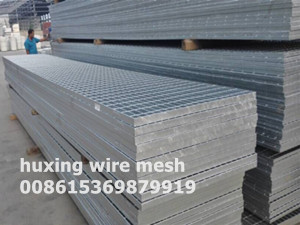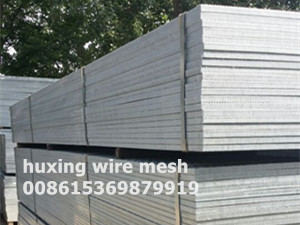 ---
[Hot Galvanized (900x5800mm) Welded Serrated Carbon Steel Grating: Shipment]