Temporary construction site fence is another called of temporary fence panel.Construction site fence are mainly used on the city road, garden places, children playground, pool, construction areas and other public areas for safety.

Q & A of Temporary Construction Site Fence:
When there are customers ask us what is exactly service life of your fencing panels; actually this is very hard to answers.Because different climates, anything is possible. but we can say what is good temporary fence products, we recommend 42 microns (equal to 300gram/sqm zinc) temporary fencing panels, 42 microns is standard thickness of hot dipped galvanized which was widely accepted by Australia and New Zealand. but due to recently more companies revert to 14 microns (equal to 100gram/sqm zinc) temporary fencing for temporary fence hire business. But 42 microns temp fencing is best seller temporary fence products in all market even it is a little expensive than 14 microns.

Temorary Construction site fence size and specification:
Materials: hot galvanized wire,hot galvanized pipe,carbon steel wire,carbon steel tube.
Surface finishing: hot dipped galvanized
Wire diameter: 3.0mm, 3.5mm,3.8mm, 4.0mm, 4.5mm
Aperture: 50x150mm, 60x150mm, 60X200mm, 50x50mm, 75x75mm, 75x150mm
Fence frame tube: 32mm O.D., 38mm O.D., 40mm O.D., 42mm O.D.
Size: 2.1x2.4m, 1.8x2.4m, 1.8x2.9m, 2.25x2.4m, 2.1x2.6m, 2.1x3.3m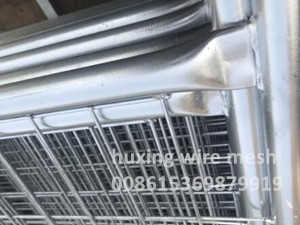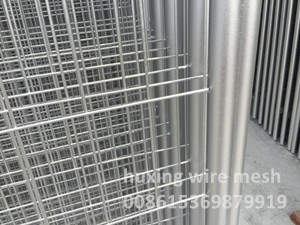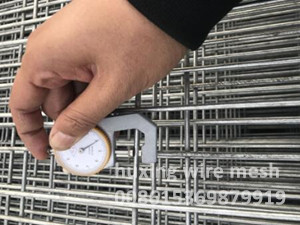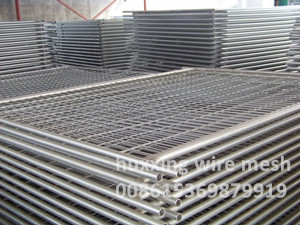 Temporary construction site fence feet blocks and Clips:
Plastic fence feet with concrete or sand or water.
Feet color:orange,blue,red,yellow.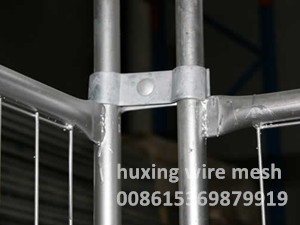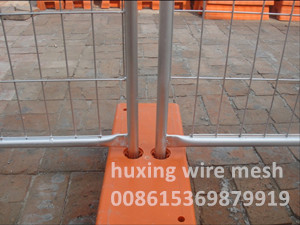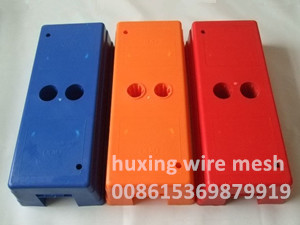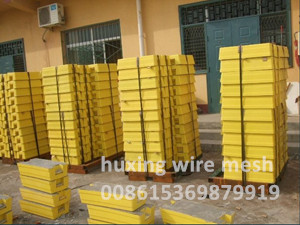 Characteristics of temporary construction site fence:
Smooth surface,firm welded structure,precise opening mesh.
Better properties of corrosion resisting,oxidation resisting,weather resisting and aging resisting.
Movable,highly flexible and effective solution to site secure.
It can quickly and easily be installed, without the need to disturb the surface area by digging holes or laying foundation.