Huxing Wire Mesh Products is the direct manufacture and exporter of temporary fence and crowd control barriers. Pedestrain fence is another called of crowd control barricade.

Description of Pedestrain Fence:
Pedestrian Fence Barrier system is ideal and perfect for traffic road,sporting events, Olympic Games,concerts, public gatherings,construction sites.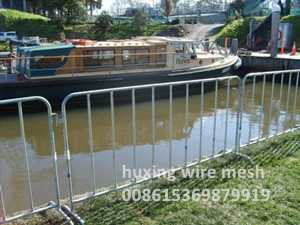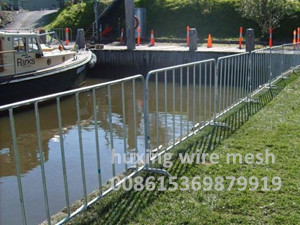 Pedestrian Barrier with flat feet,bridge feet provides a quick and firm installation without digging into ground.
Perfect situations for safety.
Simple and light weigt make barriers more easy shipping.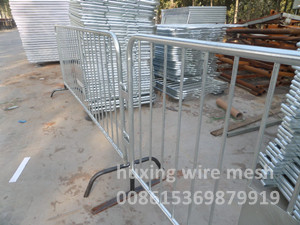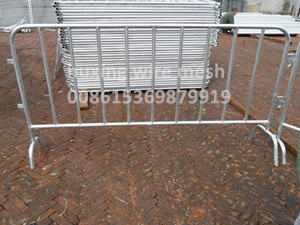 Specifications of Pedestrain Fence:
Surface finishing:Hot dipped galvanized after total welded
Size:1100x2230mm,1100x2000mm
Frame pipe: Ø25x2.0mm, Ø32x2.0mm, Ø38x1.5mm, Ø38x2.0mm
Pitch space:80mm,100mm,120mm,125mm,150mm
Inner pipe: Ø20x1.2mm, Ø25x1.2mm, Ø32x1.5mm, Ø32x1.5mm
Feet Type:Plastic feet with concrete,Flat steel feet,Bridge steel feet.