HUXING WIRE MESH Steel Crowd Control Barricade supply best offer and good quality. It is your worthy temporary fence barricade.
Application:
Crowd Control Barricade system is ideally suited for usage of large events,sporting events, Olympic Games,concerts, public gatherings,construction sites and some designated areas you need to divert or keep the public away from.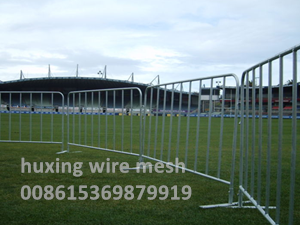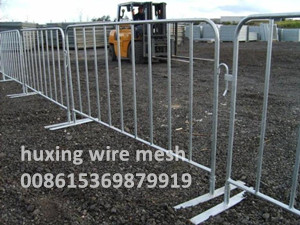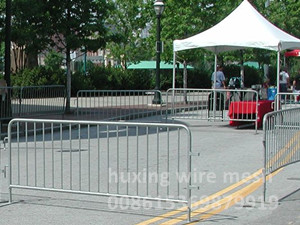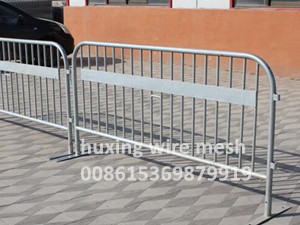 Features:
Steel Crowd Controls Barricade has flat feet,bridge feet and claw feet. they provide a quick and firm installation to ground.Perfect situations for safety.
Size:
Surface finishing:Hot dipped galvanized after total welded,Galvanized then PVC powder coatedRecommended
Size:1100x2230mm,1100x2000mm
Frame pipe: Ø25x2mm, Ø32x2mm, Ø38x1.5mm, Ø38x2mm
Pitch space:80mm,100mm,120mm,125mm,150mm
Inner pipe: Ø20x1.2mm, Ø25x1.2mm, Ø32x1.5mm, Ø32x2mm
Feet Type:Plastic feet with concrete,Flat steel feet,Bridge steel feet.Steel feet could be slidding wheel for easy removable.